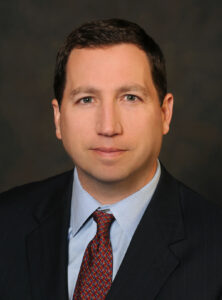 Federal law requires employers to pay employees time-and-a-half once they work more than 40 hours in a week. Employers do not have to pay an employee from overtime payments if the employee's duties are classified as managerial in nature, and the employee is at a certain salary threshold.
In 2016, the Obama administration raised the salary threshold from $23,000 annually to $47,476, and also required the amount be updated every three years to reflect wage growth. The new rule would have resulted in an estimated 4 million more workers being eligible for overtime payments. Labor advocates believed the change was needed to keep pace with inflation, as the $23,000 threshold has been in place since 2004. The Obama-era rule was finalized in the summer of 2016 and was slated to take effect on December 1, 2016, but has been bogged down in litigation while employers have waited to see if the rule would ever go into effect.
The wait is over. On August 31, 2017, a federal judge in Texas invalidated the $47,476 salary threshold. The judge ruled that the Obama-era Department of Labor exceeded its authority when it more than doubled the minimum salary level for the white collar overtime exemption because Congress "unambiguously directed the Department to exempt from overtime pay employees who perform 'bona fide executive, administrative, or professional capacity' duties. When the DOL made the increase, the salary portion of the test became the main focus of the overtime exemption, which is not how Congress implemented the law."
This judge's decision preserves the existing minimum salary of $455 per week ($23,660 per year) for exempt status from overtime pay. The decision can be appealed but most observers believe it's unlikely that the US Labor Secretary, Alexander Acosta, a President Trump appointee, will appeal.  In fact, the Trump administration has already opened the relevant DOL rules to public comment after the Judge's decision, which it must do before officially rescinding the rules. So, while it's possible the rule will be replaced with a higher salary threshold than the current $23,660, it almost certainly will not be raised to the level proposed by the Obama administration.