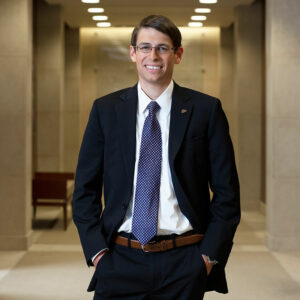 Daniel A. Huntley, an attorney with WilliamsMcCarthy LLP, a full-service law firm, was recently appointed president of the Severson Dells Nature Center board of directors. Since its inception, the non-profit organization has connected people to nature through education and research. Huntley has served on the board of directors since 2015, most recently as vice president.
"I am honored to have been elected president of Severson Dells," said Huntley. "I have had the privilege of working alongside an amazing group of volunteers and staff to further engage the next generation of nature enthusiasts. I look forward to helping Severson Dells continue to grow and develop this next year."
Daniel A. Huntley is an associate attorney with WilliamsMcCarthy LLP and concentrates his practice in corporate law, real estate law, estate and trust law and agribusiness law.