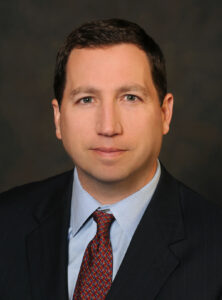 The differing obligations and requirements of the Americans with Disabilities Act ("ADA") and the Family Medical Leave Act ("FMLA") are a constant source of difficulty for most employers. On September 20, 2017, the U.S. Court of Appeals for the Seventh Circuit, in Severson v. Heartland Woodcraft, issued a very pro-employer decision that provides employers with significant guidance on these thorny issues.
Raymond Severson was employed at Heartland Woodcraft in a physically demanding job that required him, among other things, to lift more than 50 lbs. Because of a chronic back injury that prevented him from performing the essential functions of his job, Severson requested and was given FMLA leave. Two weeks before his 12 weeks of FMLA leave expired, Severson told Heartland Woodcraft that he needed to have back surgery, and that he would therefore need two months of additional leave to recover from the back surgery.
Severson's employer refused to provide the additional two months of leave, and then terminated his employment for failure to present to work after exhaustion of FMLA leave. Severson sued Heartland Woodcraft under the ADA, arguing that the two months of requested leave would have been a reasonable accommodation for his disability, and thus was required under the ADA.
The Equal Employment Opportunity Commission filed a brief in the Appellate Court in support of Severson, arguing that the extended leave was reasonable because it was for a definite period of time, was requested in advance, and was an accommodation that would have allowed Severson to return to work to perform the essential functions of his job. The EEOC has long taken the positon that employers are required to provide long term leave as an accommodation for up to a year.
The Court disagreed with Severson and the EEOC in a strongly worded opinion. The Court first noted that the ADA is an anti-discrimination statute, not a "leave entitlement." The Court further noted that an ADA accommodation is something that allows the employee to perform the essential functions of the job, but Severson was essentially asking to be excused from doing his job for two months. The Court acknowledged that the two months requested leave would have been an "effective" accommodation, in that it would have allowed Severson to return to work. Nonetheless, the ADA does not simply require "effective" accommodations, it requires both effective and "reasonable" accommodations. Two months of leave is simply not reasonable according to the Court.
Does the Court's holding mean that leave after FMLA is exhausted could never be a reasonable accommodation? No. The Court expressly stated that the two months leave at issue was quite different than "intermittent" leave or leave of "a couple of days." Intermittent leave, for example, is similar to a modified work schedule, which is an example of a reasonable accommodation under the ADA. Therefore, despite the Court's holding, employers still need to carefully consider requests for additional leave after FMLA leave has been exhausted on a case-by-case basis.
A few notes of caution for employers. If they offer extended leave to non-disabled employees, they must give extended leave to disabled employees. Again, this is in keeping with the fact that the ADA is a non-discrimination statute; broadly meaning employers must treat the disabled the same as the non-disabled. Employers may also want to consider accommodations other than extended leave, such as transfer to a vacant alternative position. Finally, if your business has employees in states outside the jurisdiction of the Seventh Circuit (Illinois, Wisconsin and Indiana), be aware that the Court's decision contradicts the decisions of several other Circuit Courts, which have come down more consistently with the EEOC's position.